--------------------------------------------------------
For those of you visiting because of a plug for Fanime, may I suggest:
My tumblr
tumblr
tumblr
tumblr
tumblr
tumblr
tumblr
tumblr
tumblr
tumblr
tumblr
tumblr
-----------------------------------------------------------------------------
Hey everyone, it's that time of year again! I'll be at Fanimecon2013 with

and a bunch of other scattered artists, selling prints and commissions!
My little shortcut map:
FIND ME AT TABLE #20 ALL 4 DAYS!
And my friends:
#19:

is beside me, as per usual.
#79:

#160:

#164:

#242:

#243:

#244:

#284:
#303:
JessicaGaona
This year I will be selling the following prints, books, bookmarks, etc.: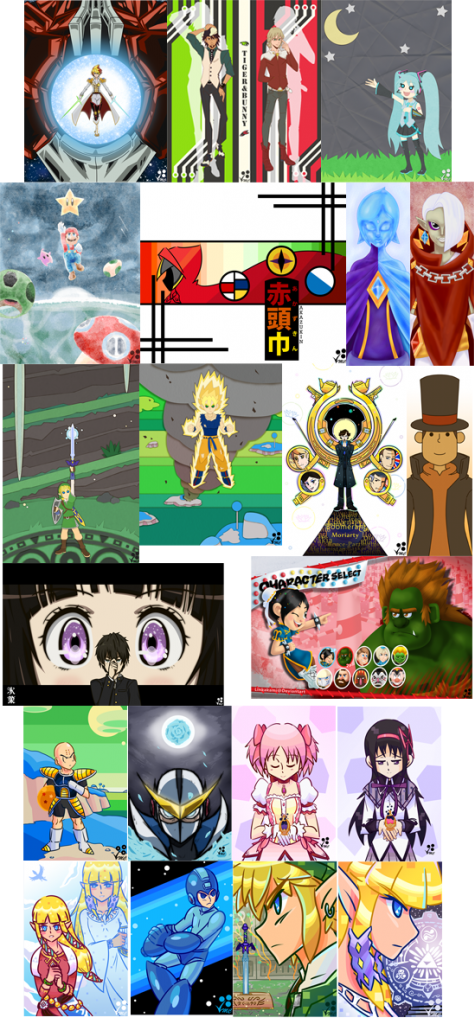 The small mini prints at the bottom, along with the bookmarks, are all free with the purchase of a print, or a commission. I'm also trying to phase out one or two prints, and I have a series of slightly off-colored SF/WiR prints, so all of those things will probably be at a slight discount this year.
I WILL ALSO BE TAKING DIGITAL COMMISSIONS.
My traditional sucks, and I can't be sure I'll get any wifi in the tent, so I'll have my sign-up sheets like I do at every other con.
I will also be cosplaying as Sherlock Holmes
, both the classic Sidney Paget portrayal, and the BBC Benedict Cumberbatch one. Feel free to ask for a picture, or flirt
at
me.
SEE YOU THERE! And let me know that you follow me on DA/Tumblr!
~~~~~~
Some good friends: